Ushering into work can sometimes be a task, especially when you don't want to get out of bed and make an extra effort in dressing up. But, with some great tips and tricks up our sleeves, you can totally be the girl boss that you've always wished of being while dressing up like a total fashion powerhouse!
Workwear can be tricky (and sometimes even boring) but don't let that steal your thunder! Workwear shouldn't be limited to pencil skirts and mundane blouses because that is totally passé. When you think of workwear and being your own boss, think of vivid colors, think of better silhouettes, and think of how work can be made fun! Don't fret, because we have exactly what you need to revamp your fashion closet!
Bring in the Romantic Ruffles
There is something about a good ruffled blouse that is always exciting and fun. Bringing it into the work scene can be a total game changer but we're loving the change already! Ditch the blacks and greys and bring in some good, funky colored blouses to do you good. We are sure you'll welcome this change with arms wide open!
Say Hello To Prints
Workwear doesn't essentially mean solid colors. You can always go all out with casual prints and balance your ensemble well. Try either a printed blouse or a printed bottom wear to take the excitement a notch higher and watch it work its magic effortlessly on you!
Bye-Bye Black
We cannot stress enough on this one, now! Save your blacks for a date night and welcome some pops of reds and blues into your wardrobe. They certainly are a pleasant breath of fresh air and can give you an easy makeover in a matter of seconds. Look your best with some color on and never regret your decision. Do not forget to pair your new found love for color with a classic pair of heels to complete the whole package!
Jumpsuit Worthy
When things get doleful, jumpsuits will totally be your knight in shining armor! Nothing spells 'fun' better than a playful jumpsuit that you can flaunt at your next meeting! You could go for a crisp structure or ditch that idea and go for a borderline sexy piece to bring in an effervescent change. Aren't you loving this idea, already?
Co-ords To The Rescue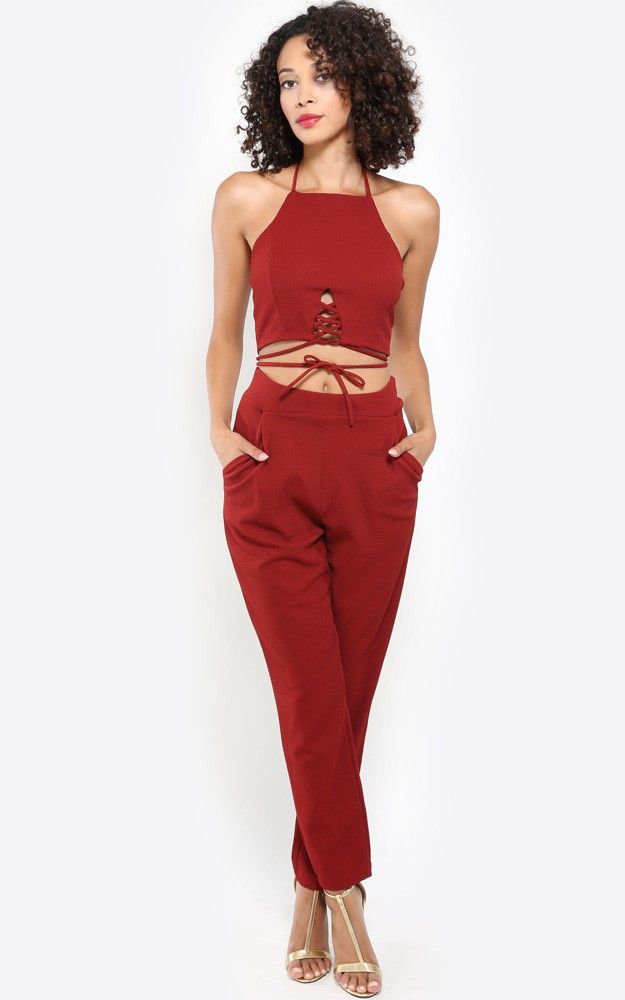 When you've had enough of your power suits, the co-ords wait for your warm embrace! These are sexy and full of the vogue element. While still keeping it formal and subtle, co-ords can be a fun way to jazz it up just a bit. Try these at your next office endeavor and watch it grow on you and others!
Play With Skirts
This has been our absolute favorite so far because it is such an adorable way to take your colossal work closet towards its end-game! Skirts are definitely a great way to bring in the change! They have a surreal charm to them which is absolutely infectious. Tulle skirts are totally the rave right now and we would love to see more and more women bringing the trend to life! Pair these with solid blouses and shine bright like a diamond!
Hints Of Sexy
Formal bodycon dresses can certainly be revamped to give out a slight bit of that sexy aura!  Who said anything about workwear not being sexy? Try these easy, yet stunning, tips for your closet. We're certain they'll make you feel powerful!